Megelin At-Home Body Fat Slimming & Skin Tightening Device
Regular price

$499.00

Sale price

$259.00
Sculpt Stubborn Fat

Smooths Cellulite & Fine Lines

Diminish Stretch Marks

Empower Muscles, Enhance Strength

Reshape Your Body, Firm Your Skin
Benefits

Effortless Fat Reduction: Experience effective fat loss without the need for intense workouts or extreme diets. The device targets stubborn fat deposits, making the process easier and more convenient.
Precision Shaping: The device allows for targeted treatment, helping you shape specific problem areas of your body that might be challenging to address through regular exercise alone.
Convenience: With the ability to use the device at home, you can integrate fat reduction and body shaping into your daily routine, saving time and eliminating the need for frequent visits to clinics.
Non-Invasive: Unlike surgical procedures, the slimming device offers a non-invasive solution for fat reduction. It doesn't require incisions or recovery time, ensuring a more comfortable experience.
Customizable and Comfortable: The device often features adjustable intensity levels, allowing you to tailor the treatment to your comfort and preference. This adaptability ensures a personalized and comfortable session every time.
Specifications

Functions

Radiofrequency(RF),Electrical Muscle Stimulation(EMS),Red Light

In the Box

Device*1

Base*1

Gel*1

power Adapter*1

User Manual*1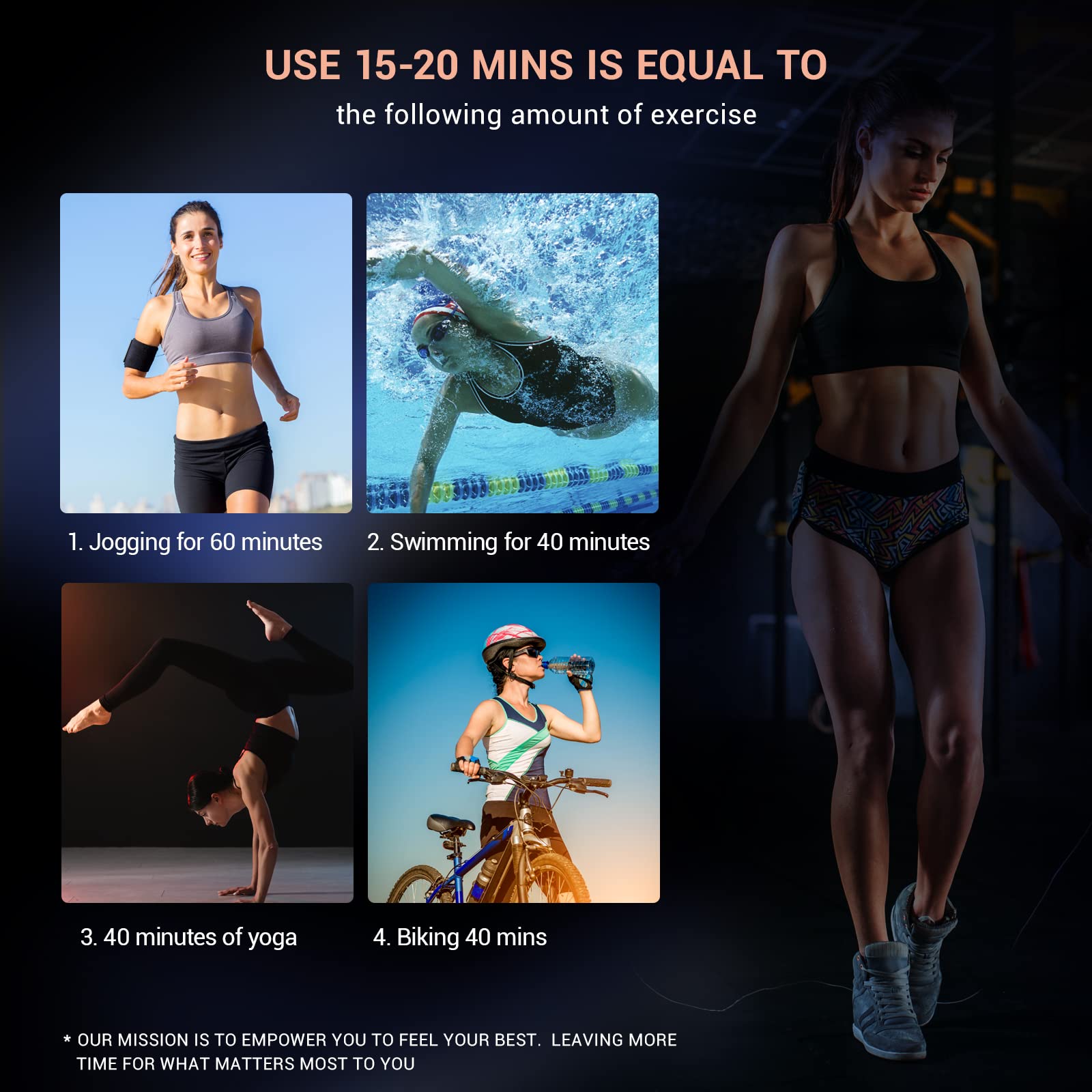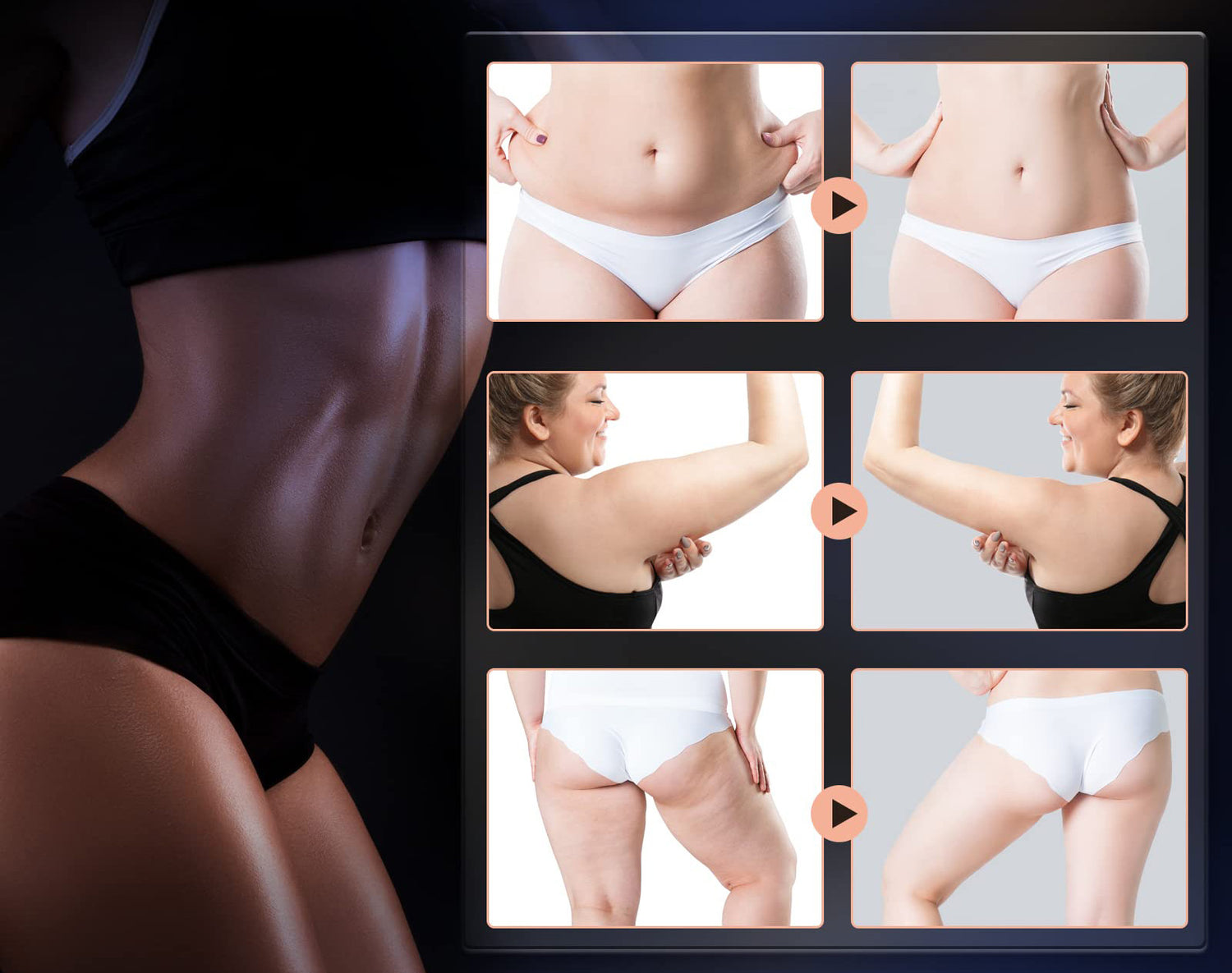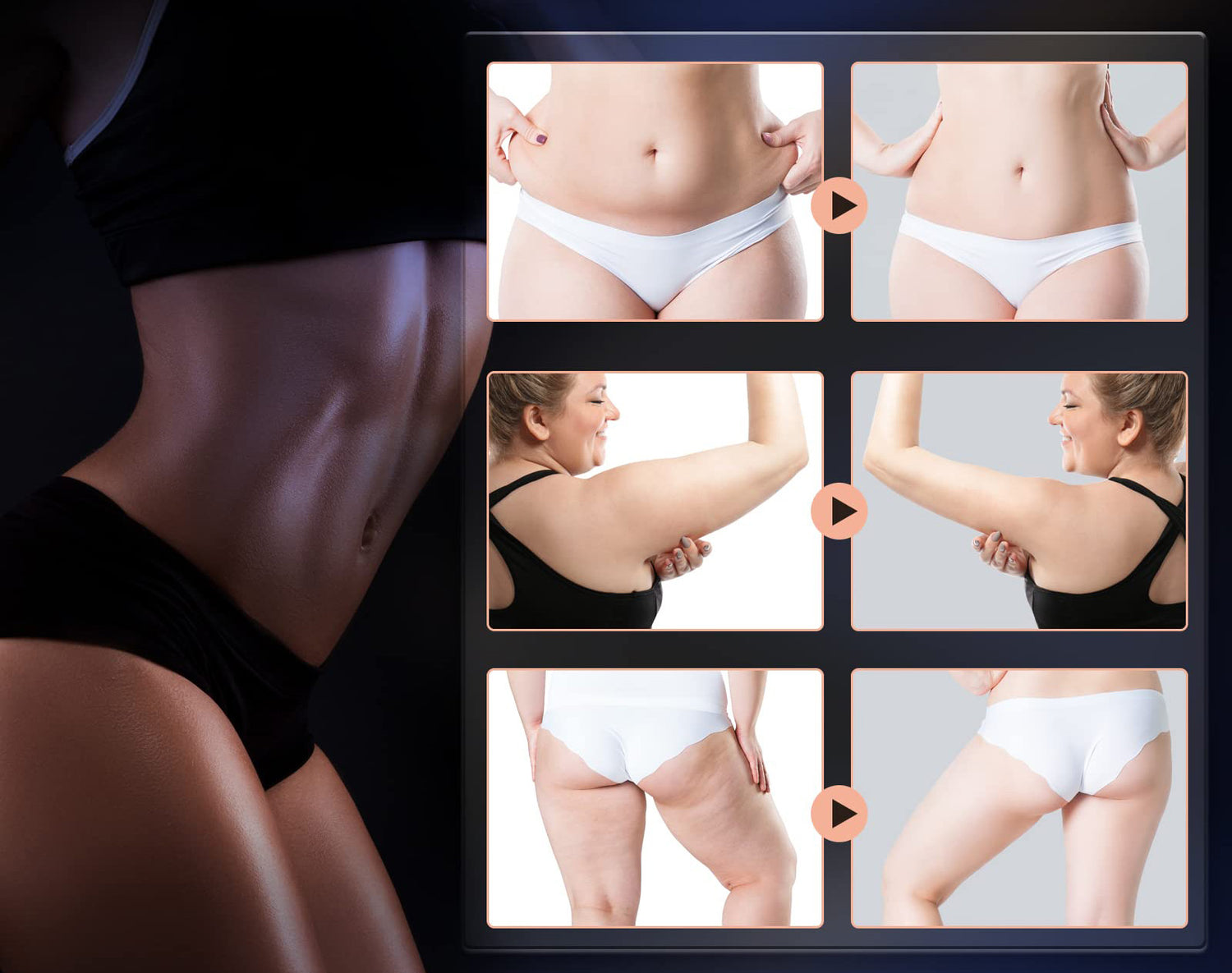 Get Results - Just 15 Minutes Treatment
Say goodbye to long hours at the gym or expensive treatments - with just 15 minutes a day, you can start seeing a firmer and more toned physique.
All-in-One Slimming Solution
The combination of ultrasonic vibration, Bi Polar RF, and RED LED light therapy works synergistically to target stubborn fat, tighten the skin, and minimize the appearance of cellulite and wrinkles.
Upgraded Chipset Technology
Introducing a revolutionary breakthrough that tackles stubborn fat like never before. Our cutting-edge intelligent control system ensures a safer, more efficient, and remarkably convenient at-home slimming and sculpting experience.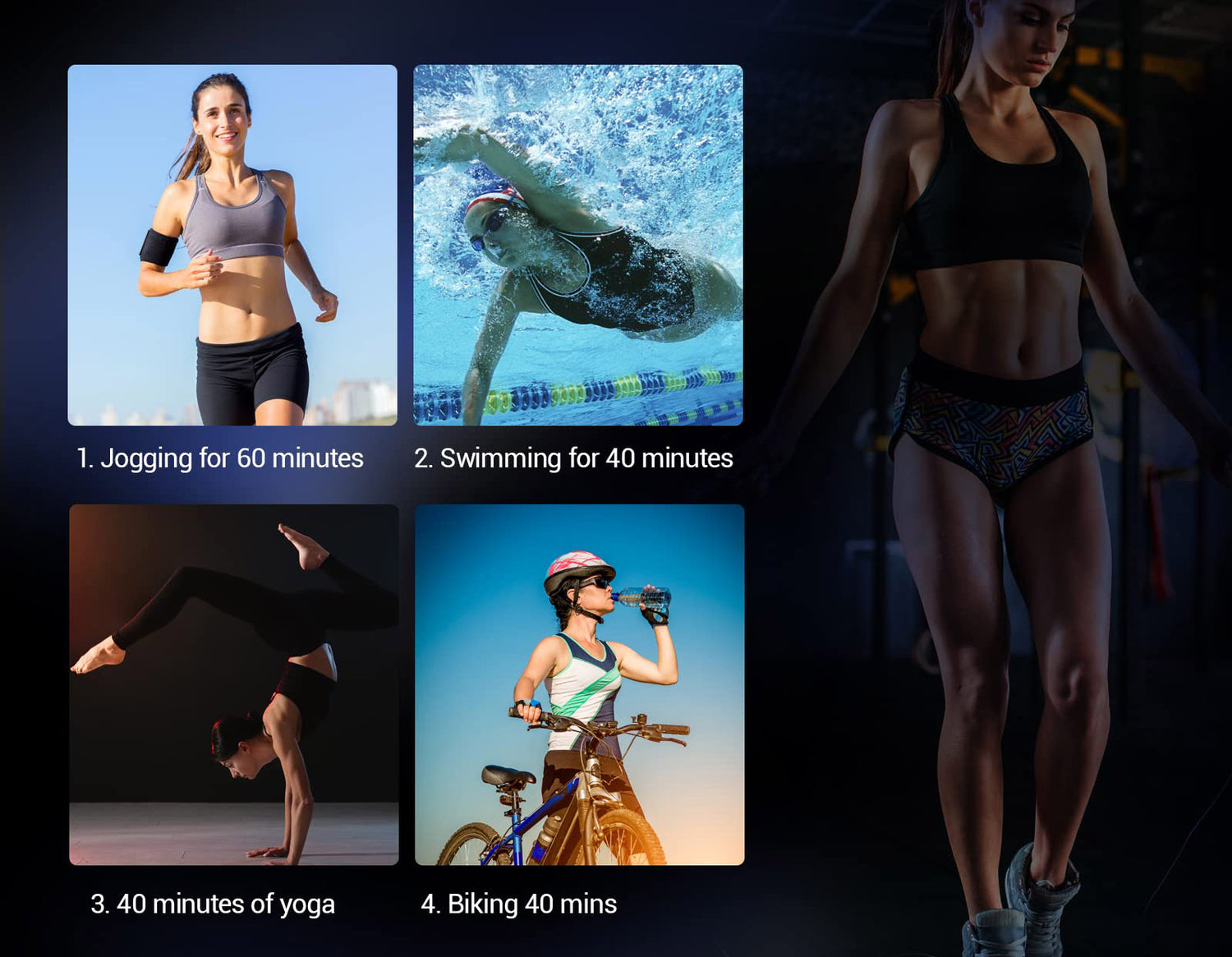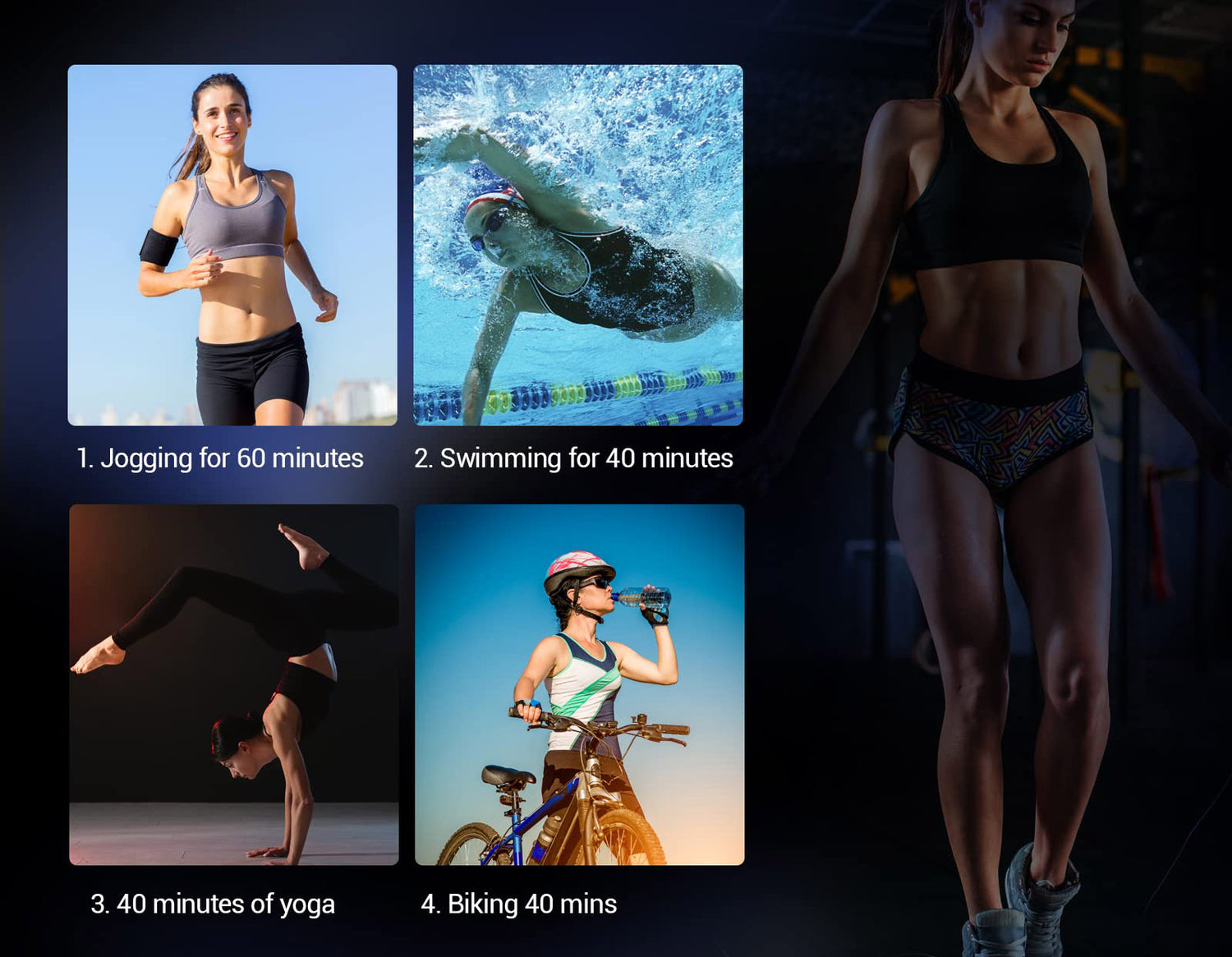 Burns Fat Faster Than Exercise
Experience 15-20 minutes with our device – equivalent to 40-60 minutes of exercise. Effortlessly effective, making fat loss and sculpting a breeze.

FAQs
How to use?

Usage is incredibly simple. Firstly, apply a thin layer of conductive gel to the treatment area, ensuring good contact between the device and the skin. Next, select your desired mode and intensity level. Following the recommended 15-20 minutes per session, gently glide the device over the target area. The device's ergonomic design ensures comfort during use, and its intuitive controls allow you to adjust settings effortlessly as needed. With its user-friendly interface, achieving the desired results becomes easy and hassle-free.
How does it work ? 

With 3 types of technologies - Heating, Vibration and LED, providing you a comprehensive solution for different functions that targeting to problem areas. It's like having a personal trainer at your fingertips!
What can you get ?

Enjoy a wide range of body massage in the comfort of your own home, No need to schedule appointments or spend hours at a salon.giving you more control over your time and enhancing your self-care routine.