Megelin LED Red Infrared Light Therapy Belt
Regular price

$459.00

Sale price

$239.00
Medical-Grade Infrared & Red Light Therapy

Relieve Muscle and Joint Pain

Alleviate Inflammation and Cell Recovery

Therapeutic Warmth to Boost Circulation

Comfortable and Hands-Free Design

FDA Approved 
Benefits

The LED light therapy belt features 360 LED beams and 1080 chips. It emits 660nm red light and 850nm infrared light, enhancing cellular metabolism and energy, thereby achieving the following benefits:

Alleviate Muscle and Joint Pain
Accelerate Wound Healing
Promote Muscle and Bone Recovery
Reduce Inflammation
Strengthen the Immune System.
Firm the Skin
Promote the Burning of Excess Fat
Specifications

Functions

Relieve Muscle and Joint Pain

Accelerate Wound Healing and Skin Rejuvenation

Reduce Inflammation and Boost Immunity

Remove Cellulite and Stubborn Fat

In the Box

Light Therapy Belt *1

User Manual*1

Elastic band*1

Adaptor*1

Cable*1

Size

Waist(80*20cm)

Ankle(55*26cm)

Shoulder(43*26cm)

Hand(33*16cm)

Wrist(40*15cm)

Knee(28*23cm)

Net weight

See Specification
Proven Best Light Wavelengths
The belt utilizes medical grade LEDs and dual-chip technology, combining 660nm red light and 850nm infrared light, penetrating the skin to reach muscles and the dermal layer.
It promotes blood circulation, alleviates muscle and joint pain, reduces inflammation, enhances the immune system, and stimulates cellular recovery.
Complete Healing from the Root
It emits red and near-infrared light, penetrating the skin and reaching the root cause of discomfort.
It has the ability to effectively treat nearly all types of wrist pain, including carpal tunnel syndrome, arthritis, repetitive stress injuries, sprains, minor muscle and joint aches and pains, stiffness, and more.
High Healing Efficiency with More Coverage
Embrace the ultimate pain solution with our soft and sizable 28" x 7" pad. It perfectly conforms to your body, ensuring every inch of your skin receives comprehensive treatment.
Skin-Like Touch & Lightweight Material
Crafted from superior, soft, and breathable fibers, the Megelin belt provides a comfortable experience, immersing you in the rejuvenating power of red and infrared light photons. Its lightweight design allows easy use on the shoulders and back without any discomfort.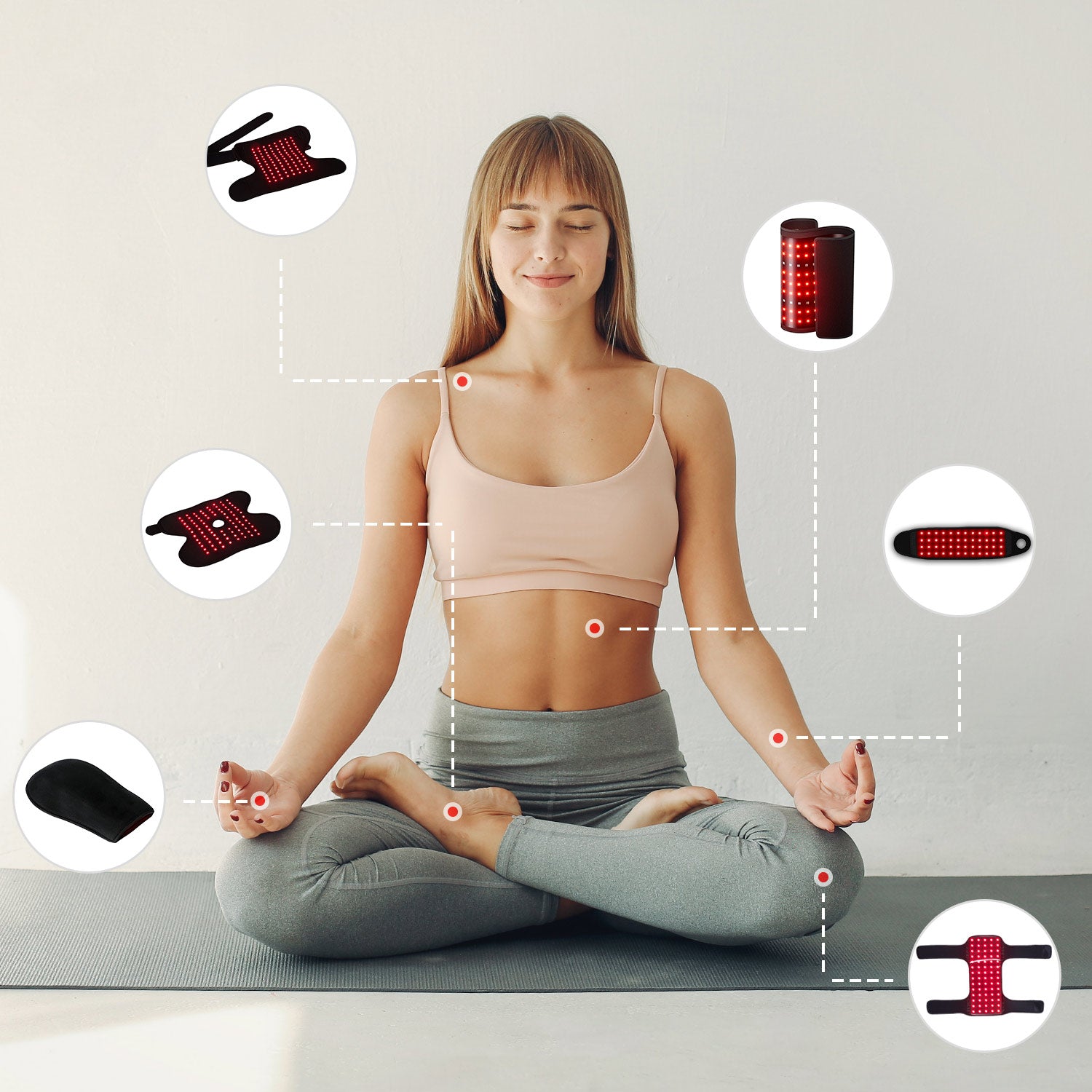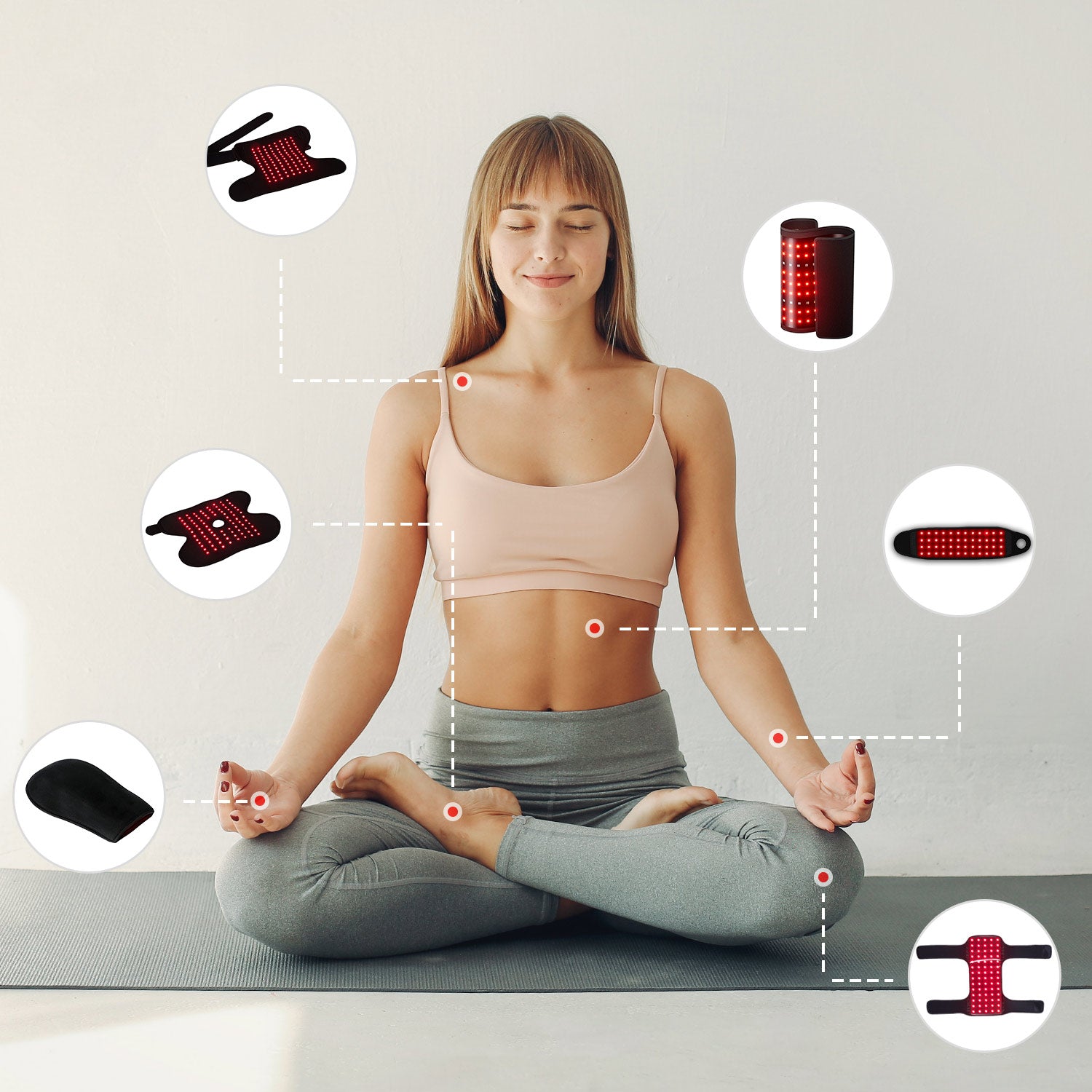 Suitable for All Body Areas
Muscle and joint pain can occur in different areas, so we have designed dedicated LED belts for common areas like the waist, knees, wrists, and more. Each belt is easy to wear and use for its respective body part.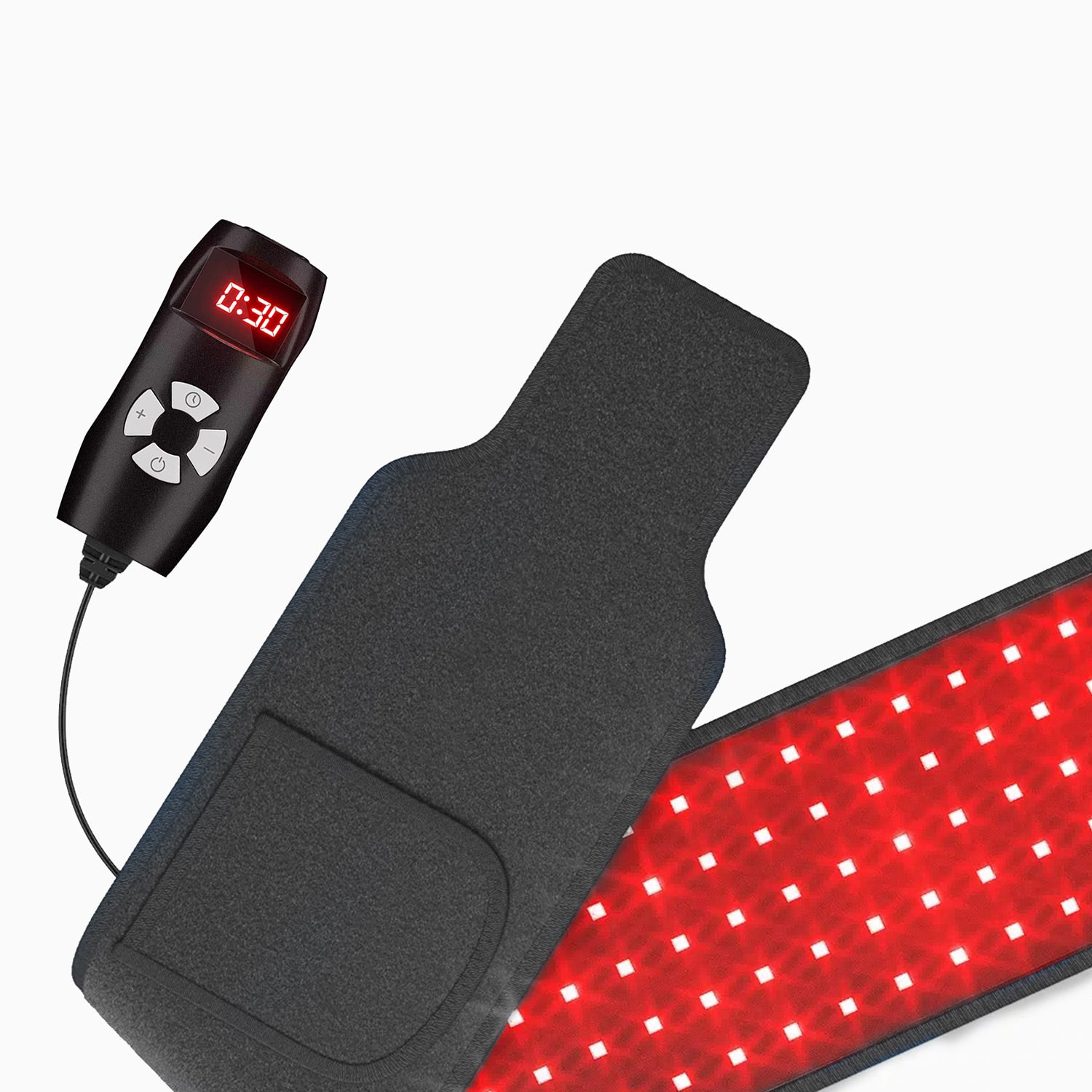 Customized Your Light Therapy
Customize your light therapy with ease using buttons or a controller, tailoring the time, wavelength, and mode to provide complete relief to every inch of your skin discomfort.
FAQs
Can I use the Waist Belt for my shoulder pain?

Yes, the waist belt is adjustable to fit almost any body part, so you can target troubles in your back, legs, arms & more.
Does the belt need to be plugged in?

The belt need function plugged into a wall. Alternatively, it can also be powered using a power bank.
How come it looks like some of the LEDs aren't on during operation?

While red light is visible, NIR is invisible to the naked eye, due to its specific wavelength. Don't worry, the LEDs are indeed working.
How do you control the belt's settings?

You can use the included remote control for conveniently customizing your belt sessions.