Everything You Need to Know About Radio-Frequency Skin Treatments
megelinyanni
What is Radio Frequency Skin Tightening?
Radio Frequency Skin Tightening is a safe and noninvasive treatment, which uses heat to encourage the production of collagen and tighten the skin.
Our Radio Frequency Skin Tightening treatment can be used for the face and the body. The procedure helps to reduce the appearance of dark circles under the eyes, and decrease signs of ageing such as wrinkles.
How does Radio Frequency Skin Tightening work?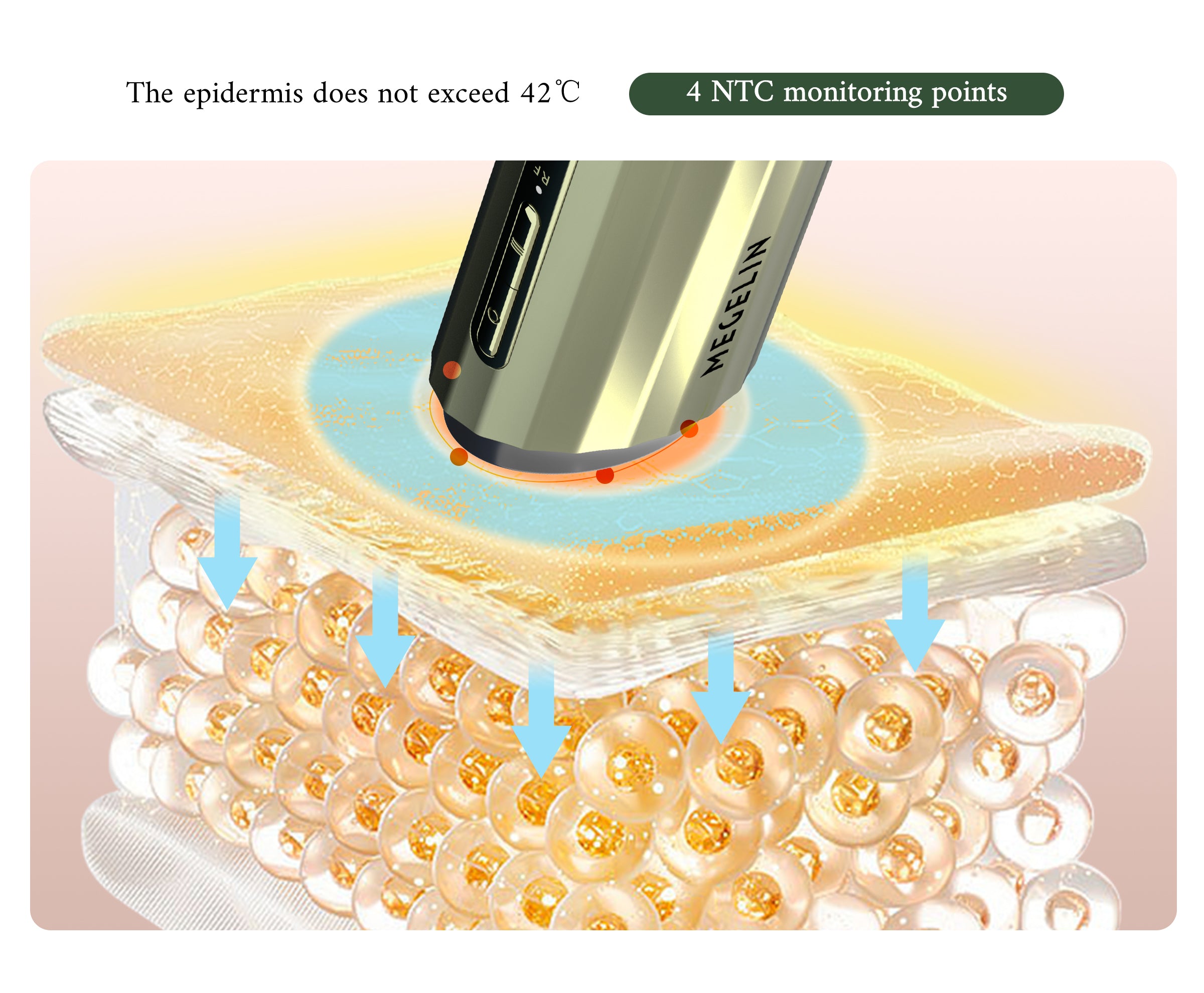 When treating the face, the Radio Frequency probe will heat the skin to a temperature of 38-40 degrees Celsius. A smaller probe will be used to treat the eye area, which heats the skin to 36 to 38 degrees Celsius. This thermal energy stimulates the growth and strengthening of collagen, which is a protein that contributes to elasticity of the skin.
If you are undergoing Radio Frequency Skin Tightening on the body, then the Radio Frequency probe will heat the skin to a temperature of 40-42 degrees Celsius.
How common is radio frequency (RF) skin tightening?
More than 188,000 Americans received some type of skin tightening procedure in 2020. This type of nonsurgical facelift works on all sexes and skin tones. And there's very little risk of skin discoloration (hyperpigmentation). It's most effective on younger people who are just starting to show signs of aging. It's not as effective on severely sagging skin.
Who is radio frequency for?
"Patients of all ages are now more interested in RF than ever," says Newport, California-based board-certified dermatologist and cosmetic surgeonStefani Kappel, M.D., and that she recommends radio-frequency treatments for those over the age of 20. 
Radiofrequency can provide different benefits for different age groups: during their 20s, Dr. Hartman's patients typically seek RF to treat acne scars and skin texture, while applications for skin tightening of the face, jawline, and neck become more popular in and after patients' 30s. Some older patients opt for RF treatments to delay, forego, or enhance the outcomes of facial surgeries. 
Dr. Hartman also points out that RF treatments can be used on all skin tones and types without the risk of both hyperpigmentation and hypopigmentation — a rare and versatile attribute that sets it apart from other lasers and broadband light treatments. 
What are the benefits of radio frequency?
Tightening and Lifting
Though efficacy will vary depending on the patient, modality used, and body part treated, one benefit of RF that Dr. Kappel notes is collagen banking, or preemptively mitigating the natural decline in collagen production that occurs with age. "We start to lose 10 percent of our total collagen stores each decade, [so] younger patients will often do RF treatments to increase their collagen reserves," says Dr. Kappel. This increase in collagen production means patients' complexions appear more tightened and lifted. 
Skin Retexturizing
While plumper-looking, tighter skin is most common goal with RF, it can also retexturize skin when combined with microneedling. This can reduce the appearance of acne scarring on the face or stretch marks on the body. Board-certified dermatologist Jessica Weiser, M.D., uses Secret RF — a device that combines RF with microneedling — for the treatment of white stretch marks (aka striae albae) on her patients in New York City. "Both microneedles and radio-frequency heat induce a wound-healing response that can stimulate skin turnover and regeneration," she says.
Contouring
When combined with skin tightening — allows for contouring of the face and body.  For the body, treatments like EmSculpt NEO and truSculpt iD have become popular means of using RF to do so. 
Which device is best for me?
There are many types of devices that can deliver this type of thermal energy.The Megelin Infinite Home RF Device combines the latest advancements in RF technology. It uses a multi-level RF point matrix distribution to deliver energy deep into the dermis, activating collagen production. With its intelligent temperature control system, it ensures safe usage. The device is equipped with a timer reminder and is incredibly easy to operate. Plus, it comes with a 90-day refund guarantee. If it doesn't deliver the desired results, you can get a refund. It's a reliable choice you won't regret.